Top 10 Waterfalls around the World: Nature's Spectacle
When it comes to natural wonders, few things rival the beauty and majesty of a waterfall. The roar of water cascading down cliffs and rocks is a sight to behold, drawing visitors from all over the world who marvel at the power and grace of these natural wonders. In this article, we'll take a look at ten of the most spectacular waterfalls around the world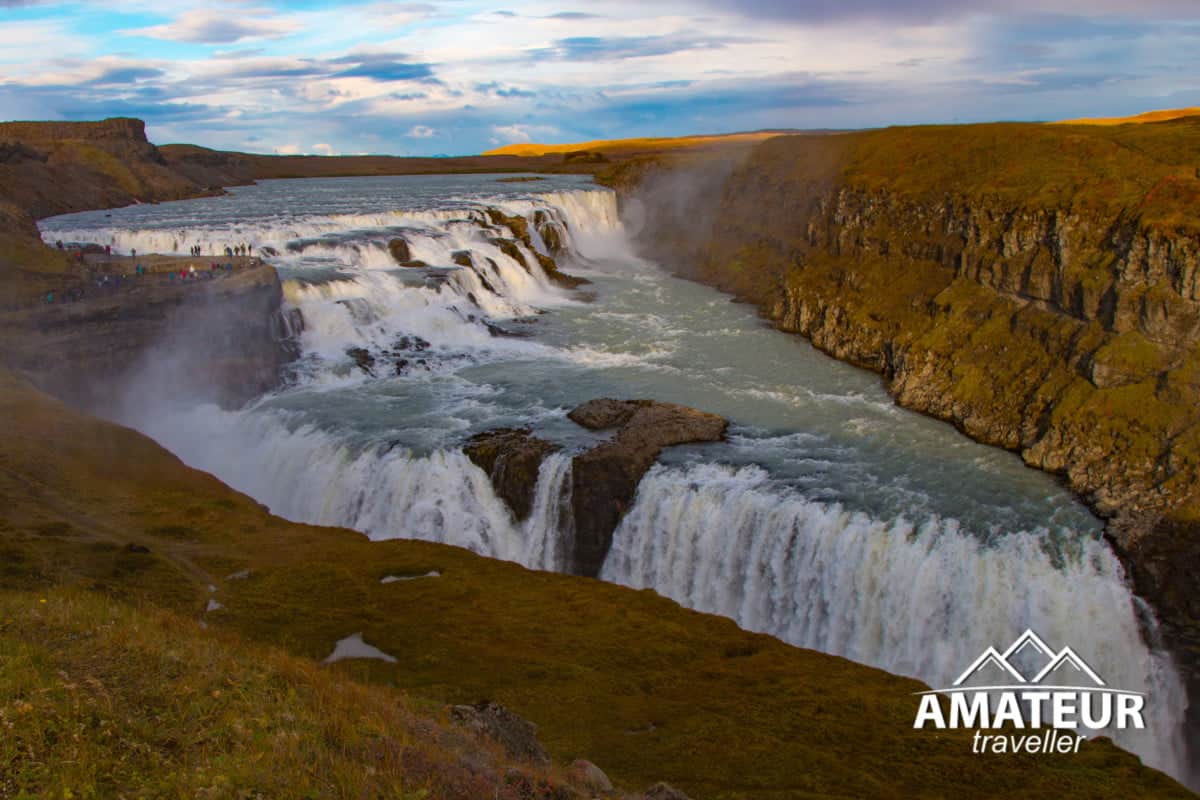 Top 10 Waterfalls around the World: Nature's Spectacle
When it comes to natural wonders, few things rival the beauty and majesty of a waterfall. The roar of water cascading down cliffs and rocks is a sight to behold, drawing visitors from all over the world who marvel at the power and grace of these natural wonders. In this article, we'll take a look at ten of the most spectacular waterfalls around the world.
1. Niagara Falls, Canada/USA
Perhaps the most famous waterfall in North America, Niagara Falls is actually a collection of three waterfalls located on the border between Canada and the United States. Horseshoe Falls, on the Canadian side, is particularly breathtaking – over 12 million litres of water flow over its edge every minute. Maid of the Mist boat tours offer an up-close view of this magnificent natural wonder.
2. Angel Falls, Venezuela
The tallest waterfall in the world at a staggering 979 metres, Angel Falls is located in Canaima National Park in Venezuela. This UNESCO World Heritage Site can only be reached by air or riverboat, adding to its mystique and allure for adventurous travellers.
3. Iguazu Falls, Argentina/Brazil
Straddling both Argentina and Brazil, Iguazu Falls is a popular tourist destination due to its sheer size (it spans almost three kilometres) and dramatic setting amidst lush jungle foliage. Visitors can take boat tours right up to the base of some of its more than 270 individual falls.
4. Victoria Falls, Zambia/Zimbabwe
Located on the Zambezi River between Zambia and Zimbabwe in southern Africa, Victoria Falls is known as "the Smoke that Thunders" due to its deafening roar and mist that rises hundreds of metres into the air. It's also considered one of the Seven Natural Wonders of the World.
5. Plitvice Lakes Waterfall, Croatia
Plitvice Lakes National Park in Croatia is a UNESCO World Heritage Site and home to 16 pristine lakes connected by a series of waterfalls. The most famous of these falls is the Veliki Slap, which stands at over 78 metres tall.
6. Yosemite Falls, United States
Located in Yosemite National Park in California, Yosemite Falls is actually three separate falls that cascade down a nearly 740-metre cliff face. It's at its most spectacular during the spring snowmelt when water levels are high and the falls are at their fullest.
7. Gullfoss Waterfall, Iceland
Gullfoss, or "Golden Falls," is located on the Hvítá River in southern Iceland and is one of the country's most popular tourist attractions. Its name comes from the golden hue of the mist that rises from its cascading waters.
8. Sutherland Falls, New Zealand
Located in Fiordland National Park on New Zealand's South Island, Sutherland Falls drops almost 580 metres over three tiers before landing in a pool below. It can only be reached by hiking or helicopter.
9. Kaieteur Falls, Guyana
Kaieteur Falls is located in Kaieteur National Park in Guyana and drops an impressive 226 metres into a gorge below. Its remote location means it remains relatively undiscovered by tourists.
10. Detian Waterfall, China/Vietnam
Straddling the border between China and Vietnam, Detian Waterfall (also known as Ban Gioc) features twin waterfalls that plummet over rocky cliffs amidst lush jungle scenery. Visitors can take boat tours up close to feel its refreshing mist.
These ten waterfalls are just a sample of nature's grandeur around the world – there are countless others waiting to be discovered and appreciated for their raw beauty and power. So next time you're planning a vacation, consider adding one of these natural wonders to your itinerary – it's sure to be a highlight of your trip!
This post may contain affiliate links which means I may receive a commission for purchases made through links. I will only recommend products that I have personally used! Learn more on my Private Policy page.