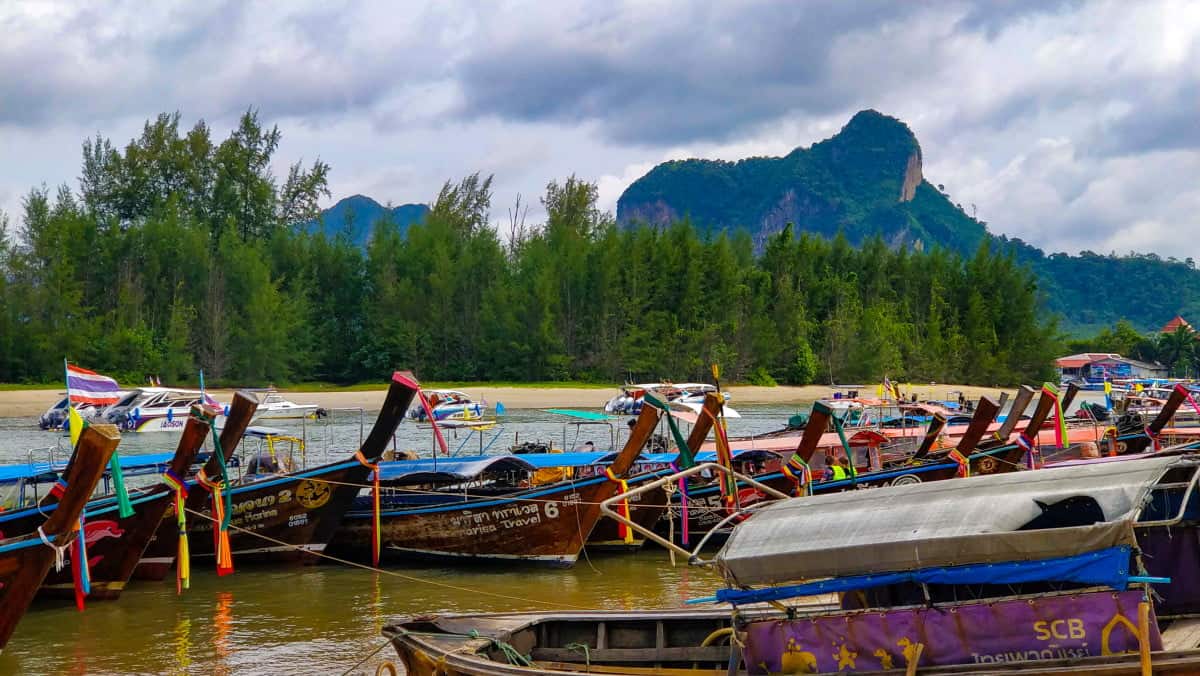 Krabi, oh Krabi! The mere mention of this place evokes a sense of romance and adventure. With its crystal clear waters and stunning beaches, it's no wonder why couples flock to this paradise in Thailand.
Imagine waking up to the sound of waves crashing against the shore, with your significant by your side. The warm sun on your skin, the sand between your toes, and the salty sea breeze in your hair. Together you take a stroll along the shoreline hand in hand, admiring the beauty of nature around you.
As you explore Krabi's hidden coves and secret bays, you can't help but feel like you're in your own little world. With towering limestone cliffs as a backdrop, every moment spent here is truly magical.
Whether you choose to go island hopping or take a dip in one of Krabi's natural hot springs, there are endless ways to bond with your loved one. And at nightfall, nothing beats watching the sunset over the ocean while enjoying a candlelit dinner for two.
Krabi truly is a romantic haven that will leave you with memories that last a lifetime. So if you're looking for an escape with that special someone, look no further than this enchanting corner of Thailand.