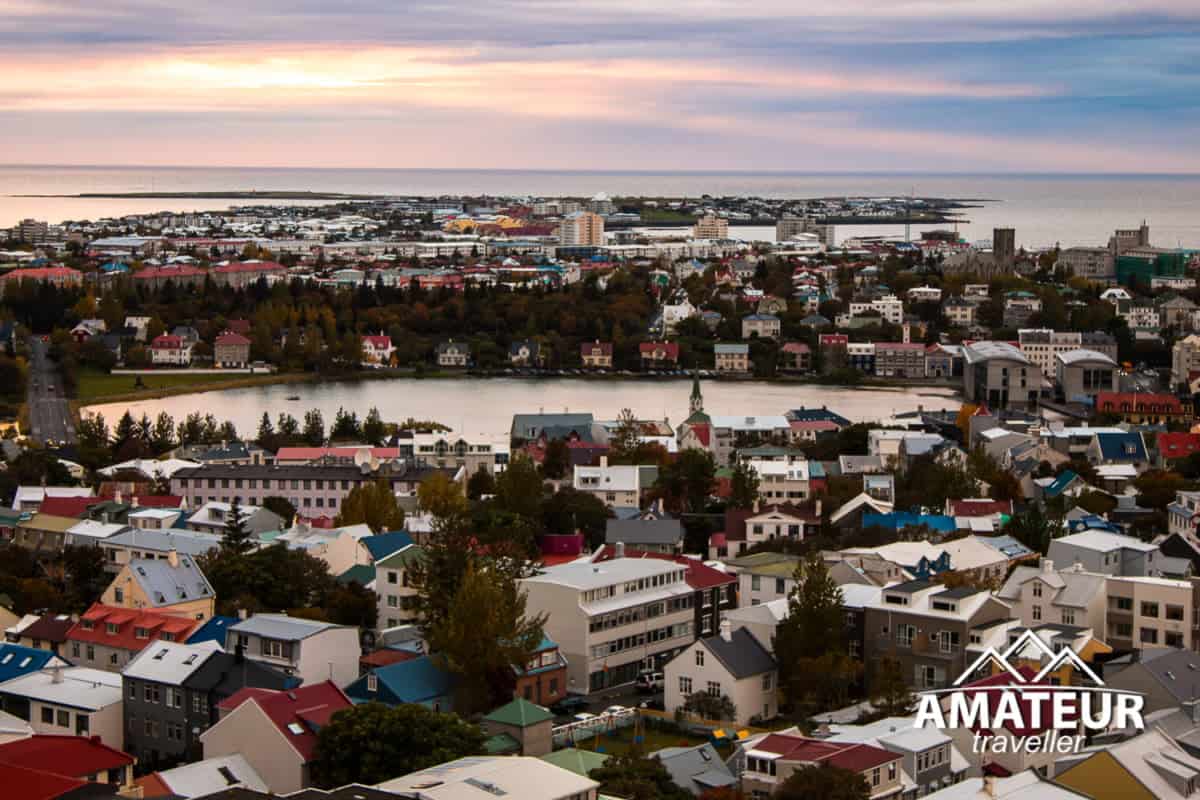 During this trip, my travel companion decided to explore Icelandair.  What made this option interesting, is that they allowed passengers travelling through this airline were permitted to take advantage of a stop-over of up to 7 days, allowing you to explore Iceland.  This in my opinion is a great concept, and has opened up the tourism industry in Iceland.
Our first stop was Reykjavík.  A small, and quite quaint little town.  It is very colorful, and really clean.  The downtown streets are line with many shops.  Boutiques, souvenirs, and several restaurants.  We found many restaurants were either really busy, or in fact… sold out.  We also notice that there seems to be a small LGBT community in the town.  A small little two story building with the label Kiki Queer Bar, which was painted over in rainbow colors.
A popular item in many of the boutiques, is wool.  Its everywhere and its not cheap.  But it feels nice and if you can afford it, purchase a sweater.  They are beautiful and will last a lifetime.
From my visit, I noticed the downtown makes up of two main streets, one of which leads to the famous landmark,Hallgrímskirkja, which is a Lutheran parish church.  This is where you would get a birds eye view of  Reykjavk.  You need only take the elevator up to the lookout at the top of Hallgrímskirkja. Entry to the tower at the time of this post is ISK 900.  At the top you get to experience the 360 degree look of Reykjavik.
We only stayed the one night, and was fortunate to find an cute little family owned hotel just about 20 minutes outside of the town.  A post on the Kriunes Hotel will come soon.  In the mean time, click here for their website.
Useful Information
Currency – Icelandic króna
Language – Icelandic
Hallgrímskirkja Church
Where I stayed
<iframe src="https://www.google.com/maps/embed?pb=!1m18!1m12!1m3!1d111407.46349116185!2d-21.99252264178032!3d64.13221342509252!2m3!1f0!2f0!3f0!3m2!1i1024!2i768!4f13.1!3m3!1m2!1s0x48d674b9eedcedc3%3A0xec912ca230d26071!2sReykjav%C3%ADk%2C+Iceland!5e0!3m2!1sen!2sca!4v1480045192044" width="600" height="450" frameborder="0" style="border:0" allowfullscreen></iframe>